Decisions, decisions.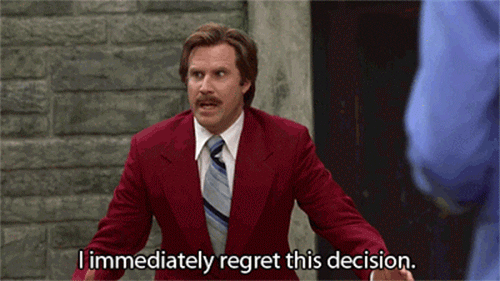 A huge decision that new and seasoned students face alike, is whether to live on or off-campus. Although campus residences can seem both convenient and an easy way to make friends, there are actually a ton of important reasons to consider living off-campus. In fact, many of these factors may not only help you keep great grades but also a healthy mental and physical state! Here are our top 8 reasons you should consider living off-campus:
More Space
If you've ever visited a campus residence, you know how limited space is in dorm rooms. Luckily, when living off-campus you are likely to have your own room and closet, as well as all of your preferred facilities (bathroom, microwave, etc.) directly within your unit.
More Privacy
Why share a room with a complete stranger when you can have your own? No reason to ever be freaked out by a creepy roommate, a party boy/girl coming in with guests at all hours of the night, or worst yet SHARED BATHROOMS. Living off-campus ensures you have your own room and exponentially increases the amount of privacy at your disposal.
Better Food
The perfect way to avoid countless cafeteria meals (and the dreaded freshman 15) is to take yourself out of the vicinity completely, by living off-residence. Without pre-made food options always prevailing, you are likely to make your own food with fresh ingredients, resulting in an overall healthier diet.
Save Money
Residences are often especially expensive because they know parents and students will pay for the convenience. That being said, living off-campus will help you save tons of money while securing a bigger living space and more privacy.
Getaway From Campus
Sometimes it can be beneficial to change your environment to clear your mind. Unfortunately, when living on campus, you rarely get that chance as classes and your home are in the same place. By contrast, living off-campus will allow you to decompress when you go home, and have your head in the game when on campus.
With all of these amazing advantages, the case for living off-campus is strong. Where would you rather live – on or off campus? Let us know where you prefer and why in the comment section below.