The holidays are the best time of the year. Besides the presents and the family bonding, decorations are what makes this holiday so wonderful. There's mistletoe, Christmas trees and garlands all around your parents home. Unfortunately, you are stuck until the last possible day of exams and miss out on all the fun decorating. With these cute ideas, you will be able to decorate your dorm or apartment and still be just as poor as you were before!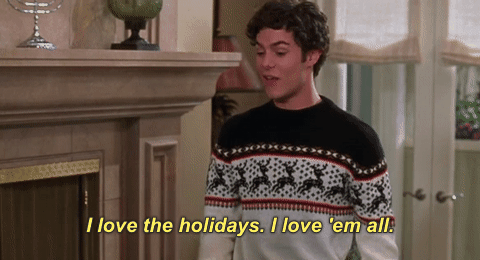 1) Paper Snowflakes
While it is very much of an elementary school type of activity, you will end up smiling in the end. Use all the construction paper and printer paper left around your house and spend a day making snowflakes. Just like real life snowflakes, every single one is different so have fun with it. You can hang them from the ceiling or tape them to your window! It will definitely get you feeling the holiday spirit.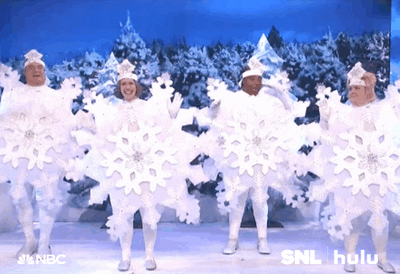 2) DIY Christmas Trees
The typical tall, green Christmas trees are so overrated. Why not create your own Christmas tree in your dorm? If you have a lot of leftover textbooks from the previous years just sitting on your shelf, use them to make a tree! Your tree doesn't need to be big. It could be the smallest tree to fit the size of your room. Regardless of the size, you will feel a lot better having a DIY Christmas tree in your home.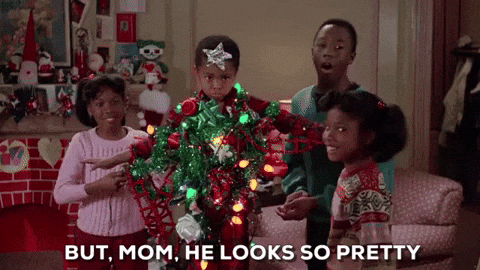 3) Paper Garlands
Turn your dorm into a room that Buddy the Elf just entered! Similar to paper snowflakes, paper garlands will give you flashbacks to elementary school but you'll be happy making garlands. All you need are strips of paper and a stapler to make these fun garlands for your dorm!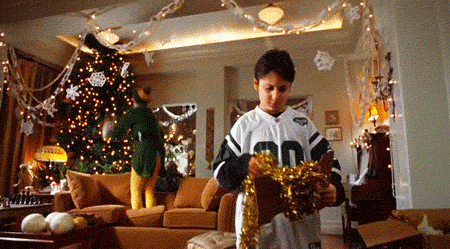 4) Popcorn Garlands
Going off of the paper garlands, popcorn garlands are also a fun way to decorate your dorm room! It is a very traditional way to decorate most homes without breaking the bank. If saving money isn't enough for you, just think about how good your dorm or apartment will smell!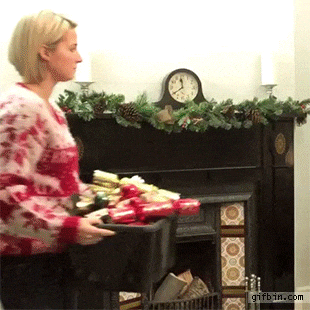 5) Christmas Lights!
The Dollar store will be your best friend during the holiday season! Many Dollar stores have on their shelves indoor fairy lights that you can hang around the house. Get creative with where you place them. You can have them lining your door or stringing along your headboard of your bed. Nothing says festive more than Christmas lights!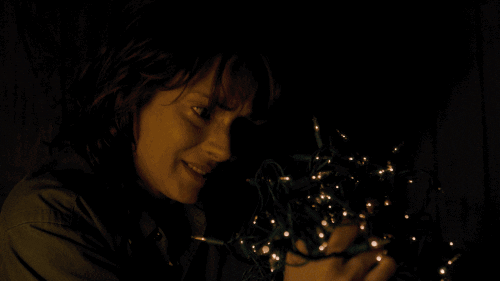 6) Makeshift Mistletoe
Mistletoe is always fun to have in the dorm. You can make mistletoe out of coloured paper and hang it anywhere in your room. I advise you to not place it by the door because you'll end up kissing every single guest you have in your room!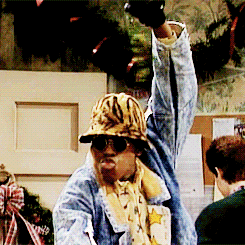 7) Saving Stockings
Hanging up stockings are a tradition in many households. You can purchase very simple stockings from the Dollar store and decorate them yourself. You could turn this into a roommate activity and have a little fun with it! Remember, it really isn't the decorations you put up, it is the memories you make creating them!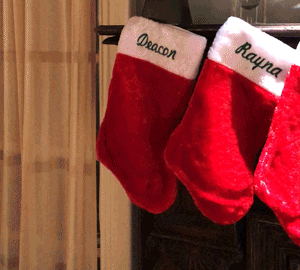 Spend a day pretending to be an elf and make all these decorations for your dorm room or student house. You will feel the holiday spirit while making them and it will definitely make your atmosphere more positive during final exams!