So you've finally settled into your apartment or residence dorm. You look around the room and realize if you were to starfish on the floor you could very well touch all four walls with your body. Your space is too small! Moving into a bigger apartment or room is not an option for many reasons. While size does matter, working with space is fairly easy. Here are some tips to make your small room or apartment look and feel bigger!
1) Fold-able Furniture
When seeking out furniture for your apartment or dorm room, try to find furniture that can be stored away nicely. Anything that can easily be folded, stacked or wheeled away will allow your space to feel open. When you're not using the piece of furniture, just store it away until the next time you need it!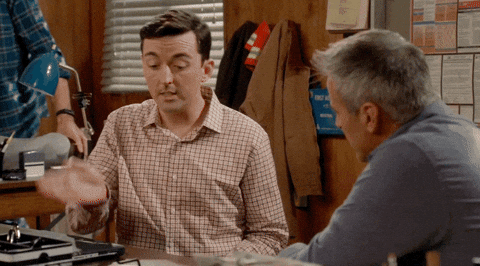 2) Glassy Look
Anything that is made of glass will instantly make your space look bigger because it'll make the eyes believe that there is more space than there truly is. Tables are always a good buy with glass tops. Glass tables can be the desk for your dorm or a coffee table for your living room!
3) Clean Your Windows!
Clean your windows! While it should be on your chores list anyways, cleaning your windows will allow your room to feel bigger. Just like glass tables, clean windows will play tricks on the eyes about how much space is really in your apartment or dorm.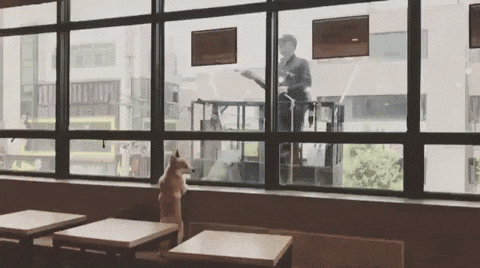 4) Visible Floors
It's pretty simple. The more of the floor you see, the more room you have. If it's your dorm room, keep your clothes off the floor. Take the time to fold them and put them away properly so that you have room to walk around. If it's for your apartment, also keep your clothes off the floor, but also try to invest in furniture that you can see under. If you're purchasing a couch or loveseat, invest in one with legs so that light can flow underneath. The more light moving in your room, the better!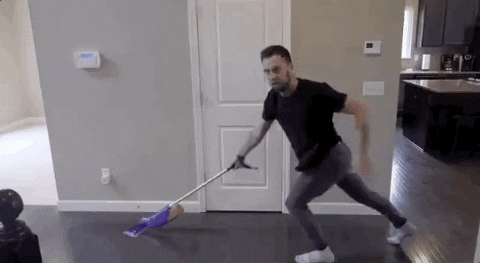 5) Mirror, mirror!
You may have thought of this one on your own! When you were ready to purchase a nice mirror, the total cost came to about the same amount of money you owe to your credit card! Try and purchase smaller mirrors for cheaper and group them together to make it feel like one.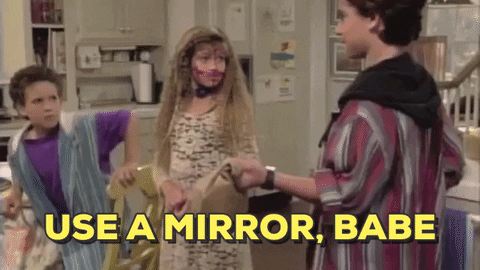 6) Netflix and Space
If you have a television and your space is small, contemplate mounting your tv! If you have space on your walls to do this, I would recommend it. It will free up floor space and will make the room feel bigger.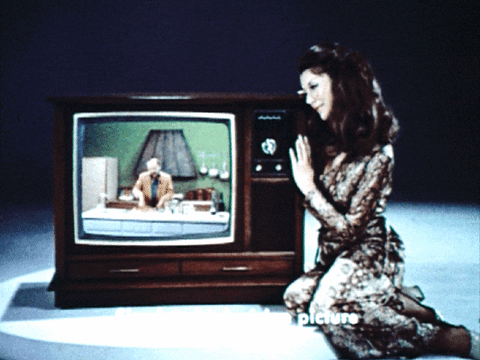 7) Corner Friendly
When placing furniture in your living space, try to keep the tallest pieces of furniture to the corners of the room! You can also place the largest pieces of furniture in the corner. If you have a huge bookshelf, consider placing them in the corners to allow the eyes to believe the room is bigger!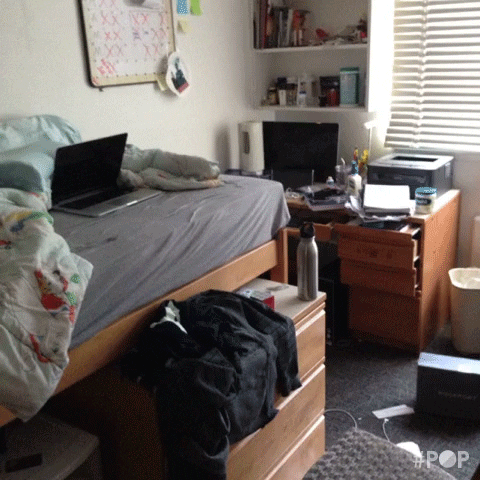 There you have it! Hopefully, these tips and tricks will help you in making your apartment or dorm room feel spacious. It all comes down to how you organize your space, so take the time to find a layout that truly works for you!