Just 21st-century things.
As technology becomes increasingly omnipresent in our daily lives, many complicated tasks have the potential to be completely simplified.  Today's students now have the opportunity to streamline almost everything from note taking to writing bibliographies, ultimately resulting in an increasingly organized and simplified daily student life. For students who find this thought appealing, we've put together a list of our top 8 apps that every student should have:
Wunderlist

Keep all your tasks on track with Wunderlist. This app is amazing for creating task lists of your own AND for group projects, with sharing capabilities and real-time notifications. Best of all, the app is completely integrated, with easy access from any device, computer, and with a Mac app.
Transit App
Taking public transportation can undoubtedly lead to long wait times and missed buses/subways.  Transit App aims to fix that problem, by offering real-time transit schedules, mapping trips, and pretty much everything else you may need to get from point A to point B, shy of literally transporting you through the phone. Bus? Metro? Uber? Transit App has you covered.
Dropbox
With an abundance of documents building up in your computer, having an online storage space has never been so important. Dropbox acts as an external drive for all of your files and documents, offering immediate accessibility from your mobile devices, tablet, or even through the web. Dropbox helps you have all of your important files on hand, at all times.
Quora
Do you have a question that Siri can't answer? Luckily, Quora can. Quora is a web-based question/answer forum that delivers reliable answers to any questions you may have. This app is basically the modernized (and less sketchy) version of Yahoo Answers.
Buddhify
We're all too familiar with the midterms/finals stress-level. Sometimes you just need to relax. Buddhify offers relaxation in an app; this meditation and mindfulness aims to reduce stress, increase presence, and help you sleep. The platform is completely customized to your lifestyle, with specified meditations for when you're stressed, can't sleep, or simply need to take a minute to ~chill~.
Evernote
Imagine how great it would be to keep your notes and reminders all in one place. For students, such a comprehensive platform become the holy grail of note taking programs. Evernote designed a platform for exactly that; offering a clean interface for where students can take notes, make to-do lists, set reminders, attach files, create agendas, all with immediate access from any device. Bring your note taking skills into the 21st century!
Boomerang
Google Docs, Google Sheets, Google Drive Google Hangouts, Gmail …. With so many Google platforms to manage these apps undeniably take up tons of space on your phone. Why not manage all of your Google programs in one App? Boomerang is your solution; this one-stop manager is guaranteed to bring simplicity to your life.
Easybib
When you're (inevitably) editing a paper on-the-go, Easybib is a saving grace. The app version of this citation website automatically generates proper scholastic citations of all different formats – APA, MLA, Chicago, and 6,997 more. With a straightforward platform that simply requires users to type the name of the book/journal/website mentioned in their paper, you'll wonder how you were ever writing bibliographies without it.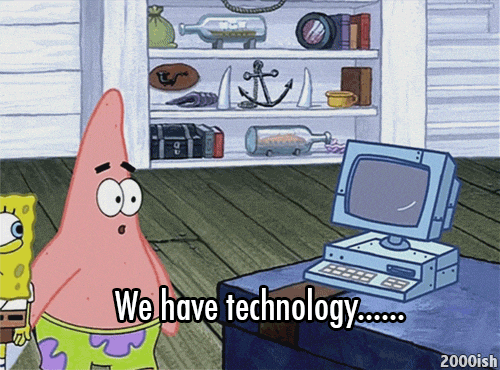 What are you waiting? Get on your App store and start downloading your way to an efficient lifestyle today!