Pack your suitcases, ladies and gentlemen.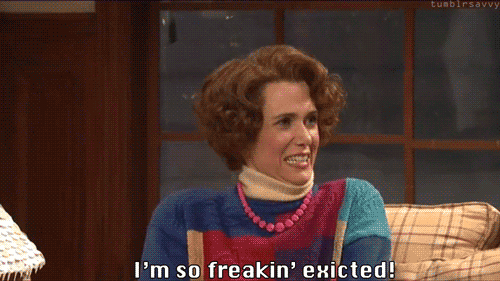 Every student dreams of spending a year abroad; studying in another country, learning a new languaging, experiencing a new culture, what's not to love! So much so, that earlier this year we did a piece on the top 7 places for students to study abroad in 2017. That being said, a big roadblock for most students dreaming of a embarking on a year abroad is the financial burden. Not only are plane tickets and accommodations costly requirements, but many universities hike up their tuition prices for international students. Unfortunately, this stops many students from living the unique and amazing experience of studying in another country. However, being in 2017, progressive governments around the world have begun to recognize how important education is not only for a country's economy but for global progression in general. Keeping that in mind, many governments have mandated cheaper education
However, being in 2017, progressive governments around the world have begun to recognize the importance of education for a country's economy and global progression alike. Keeping that in mind, many governments have mandated cheaper tertiary education for everyone. Today, there are places you can study abroad for free or very cheap. We have curated a list of the top 5 locations to spend a year abroad with cheap tuition, guaranteeing you an amazing experience without breaking the bank!
Iceland & Norway
These countries are famous for more than just their amazing spas! The Scandinavian economic model has a strong focus and heavy expenditure on social programs, including public education. They do so with the hopes of achieving an educated workforce, greater economic development, and thus economic prosperity. With such policies, it's no surprise that these countries offer free tuition for EU nationals. However, unlike their Nordic counterparts such as Sweden and Denmark, Iceland and Norway extend their waived tuition fees to any foreign-born student that would like to study in their country.
Germany
Most famously, Germany recently rolled out a program calling for free tuition within their education system. This policy has waived tuition fees for all interested national and international students alike. With a world-class education system, strong yet inviting culture, gorgeous and timeless architecture, and free tuition, we're already packing our bags!
Austria
Austria is yet another European country that houses extremely cheap tuition for tertiary education. The country offers the same educational rights to national and international individuals alike, consisting of two free semesters for all students. After that, students pay approximately $385 USD per semester to study in Austria. I know what you're thinking… that barely covers textbooks in North America! Needless to say,  you AND your wallet can benefit from the enriching experience of studying abroad.  
France
Although this European destination is not globally seen as a leader in free education, France's tuition rates are extremely affordable. Their programs consist of countless free courses, with others coming in at a very low cost. In fact, French, EU, and international students can all equally enjoy receiving their degrees for anywhere from $195 to $1000 USD per year. Compared to the $10,000-$60,000 per year range often found in Canada and the U.S., France is definitely housing an economically reasonable educational system.
Brazil
Brazil is yet another country that realizes the value in offering students free education, with many of the country's universities choosing not to charge tuition fees. However, English students are required to pay a small registration fee for taking courses in English rather than Portuguese.
With so many great options, we've definitely been bitten by the travel bug. Will you look into studies in one of these 5 countries? Share your experience with us in the comment section below.