Let's get learnt.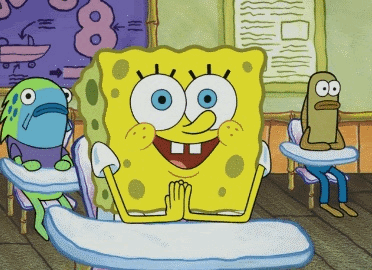 With the abundance of available courses and electives available to university and college students today, it can be hard to narrow down exactly which courses you should take when you have a glorious time slot calling for an elective.
Science Courses
It is important to know about what makes the world work.
Gaining a basic proficiency in research and how to make logical arguments only makes your more credible and knowledgeable regardless of your primary field of study.
Science is everywhere. In fact, if it wasn't for the bonding of very specific elements, we wouldn't even be here. By taking science courses, you will have a newfound appreciation for these facts.
By taking science courses, you will learn to block out noise from the media, politicians, the internet, etc., and only truly consider the fact as evidence. If everyone did this, the world would surely be a better place- take a science course as your first step to helping humanity.
Worst case, take an animal bio class and spend your time hanging with some critters.
Computer Science Courses
Technological proficiency is more valuable today than ever.
A basic proficiency of computing is not just valuable, but beginning to become required in the digital age – you will surely be more employable if not now, in the future.
Computer science is diverse. From engineering, math, problem-solving and logic to psychology, humanities, and the arts, computing is truly the cross roads of so many skill areas, making it a great asset and endeavor no matter your skill set.
You will gain practical knowledge of how our world and technologies have progressed to where they are today.
You will be a little more prepared for the inevitable artificial intelligence world take over (have you seen Terminator???).
Business Courses
You can be a business person no matter what field of studies you choose.
It will help you stand out in the job market upon graduation, regardless of your chosen industry.
You are sure to make some great contacts.
Students from all different faculties work together, fostering a creative and innovative environment.
Learn how to determine and sell your personal value proposition – again, a skill that is guaranteed to make you stand out in the ever growing pool of new graduate job seekers.
Political Science Courses
It is important to understand how your country's political system works.
You will become a more informed and knowledgeable citizen in general.
You will gain a basic understanding of how the world hierarchy and international society works.
You will make an educated decisions and become an informed voter by the time the next election cycle rolls around.
You will gain a basic understanding and new appreciation of how the programs and institutions tax payers fund actually affect our society.
Psychology Courses
Understanding the science behind people's actions can be leveraged no matter your field of studies/work.
You will better understand yourself and your behaviors.
 You will be able to better gauge peoples' reactions.
You will be able to better communicate with people – again, a useful asset no matter your industry.
You will be #Woke.
Did we miss a. filed that you think should be on this list?